UK Segboards: The UKs Leading Hoverboard Retailer
We're the UKs Leading Hoverboard Retailer
If you haven't heard of us already then this will be a great place to start, as the UKs leading Hoverboard Retailer we aim to deliver excellence in building customer relationships and providing Segboards which are 100% Genuine and CE certified.
What do we Sell at UK Segboards?
UK Segboards sells the latest Transportation Gadgets on the Market 'Hoverboards' also known as 'Self Balancing boards' which have been Trending over the past year around the World. Each and every Segboard which is sold has been CE Certified and approved to be sold in the UK, so there's no worries about the Safety of the product. We advise that you seek our Buying Advice to find out more information on Safety and the functions of the Segboards.
MySegboard Classic –
HOT Right Now!
MySegboard Classic is currently the HOTTEST Hoverboard to be Sold to-date! With soaring sales this truly robust and Reliable Segboard is perfect for Beginners and all ages (8+)! The MySegboard Classic features 6.5″ Durable and Long-Life Tyres, Range of up-to 20km and only weighs 9.3kgs! 
Not only does the Classic Segboard look simply amazing, it has speeds of up to 10 Mph and two powerful 250w motors to help you cruise with ease, make sure you head over and check out this hoverboard because it's perfect for the price – plus it comes with a FREE carry bag! 
Check out Mysegboard Classic
The MySegboard Chrome –

NEW IN!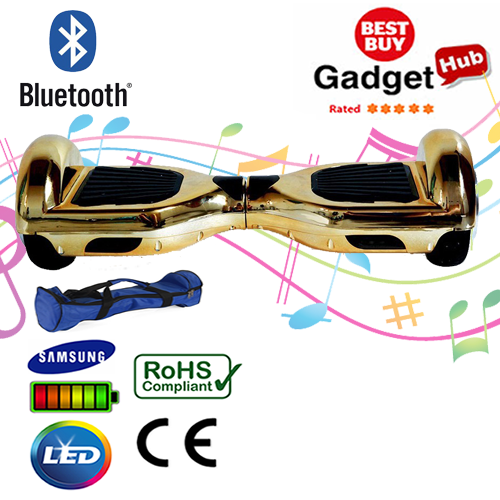 The Mysegboard Chrome is a much better Design upgrade to the Classics with a stylish and sleek look, stripped front/back LEDs and a much better foot-hold design. The Segboard Power still has the same functions as the Classics in terms of Motors (250w), distance they can travel and even has the same 6.5″ tyres.
So if you aim to cruise in style.. the MySegboard Power is the right choice for you, Stand out from the Crowd!
Check out MySegboard Chrome
MySegboard ULTRA Bluetooth
The MySegboard Ultra Bluetooth which comes in many fantastic colours is truly one of a kind! Similar to the MySegboard Power above this hoverboard has Bluetooth built in and can allow you to connect your mobile phone or Bluetooth device with the Segboard and play Music or even the Radio through High-tech powerful speakers.. Giving you the freedom to Cruise with your favourite Tunes.
Check Mysegboard Ultra Bluetooth
MySegboard ELITE Bluetooth 8″
The Latest and Most Robust Segboard on the Market, the MySegboard Elite Bluetooth 8″ is simply Amazing with a new and sleek design similar to the MySegboard Ultra but with Cool LED lights on either side of the foot-hold and on the back/front, built in Bluetooth connectivity and center lights which can indicate system warnings or battery level. This hoverboard has a much bigger profile in comparison to the rest as they've got 8inch wheels instead of the standard 6.5″ that comes with other models. 
MySegboard 8inch ELITE Bluetooth
Are Hoverboards / Segboards

Dangerous

? 
This is a common question in this industry and sadly due to the bad image which was portrayed in the media over the past year, a lot of people have been very confused with the safety of these products, we can start by saying that Your Hoverboard WILL NOT Set on Fire! We only sell Genuine and CE Certified Segboards which have passed safety checks to ensure such issues wont happen. 
Why did Hoverboards set on Fire?…
Well when they became very Trendy there was a lot of competition allowing China factories to create cheaper models that flooded the internet, sadly these hoverboards were made with cheap and poor quality components including a cheap, faulty battery which Shouldn't be used as they were known to combust after Charging and after the first use. 
Samsung then provided a sustainable and reliable battery which could cope with the power required to run the hoverboard, along with the powerful Samsung battery we also had to supply the correct charger for UK plug sockets. 
UK Segboard Delivery & Safety information
As the UKs Leading Segboard Retailer we operate a very tight schedule to ensure customers receive their hover-boards at the earliest possible time once an order has been placed, once we receive payment, passed our FRAUD checks and it's before 2pm we can reassure you that your product will arrive NEXT DAY Guaranteed, you'll even get a text message from the courier before it arrives.
Every Segboard sent out will come with a Manual to help you get started and a UK CE Certified Plug and Socket, you can also find out more information via our Buying Advice page as well as our Warranty, Payments and Returns Policy.